Transfer Unit

This is the substrate transfer arm which transfers a wafer to Annealing and Deposition Equipment under vacuum
STR2000
This is the core equipment handling the substrate transfer of Plus series.
It can be used as a load lock chamber.
POINT
Max.3 systems can be connected at the backside and right/left sides.
Various sensors to prevent transfer errors.
High Vacuum possible as an option.
Outer dimension (Main unit)
W562mm×D621mm×H1225mm
| Connect | Operation | TMP exhaust unit | Combination |
| --- | --- | --- | --- |
| 3 systems | Touch Pad | Applicable | ✔ |
Outline・Application
STR2000 can be connected with Max. 3 systems out of ALD, Sputtering, Annealing and Vapor deposition systems at a user's disposal, realizing the high quality, high performance, high reliability, high safety and low cost.
This combination enables substrates to be transferred to the process chamber without the exposure to the atmospheric condition.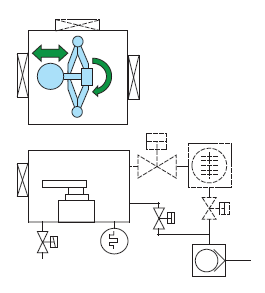 Feature
【Feature1】Frog-leg transfer
Frog-leg transfer is capable of teaching 90 degree step turn and arm extension at the optimized position and speed.
It will automatically stops in case of the overload.
【Feature2】Touch Screen Operation
Frog-leg transfer control and open/close of gate valve can be done by the touch screen. Manual operation is also possible.
【Feature3】Additional System
TMP exhaust unit is easily added at a later stage as a higher vacuum system of the core chamber.
【Feature4】Substrate Recognition Sensor
Any wrong deposition can be prevented by the substrate recognition sensor which is equipped with as a standard item.
【Feature5】In and Out of Substrate
Substrates can be taken in and out from the manual hatch at the front.
【Feature6】Comparison with transfer rod
This is a space saving unit and is available at an affordable price.
STR2000 Specification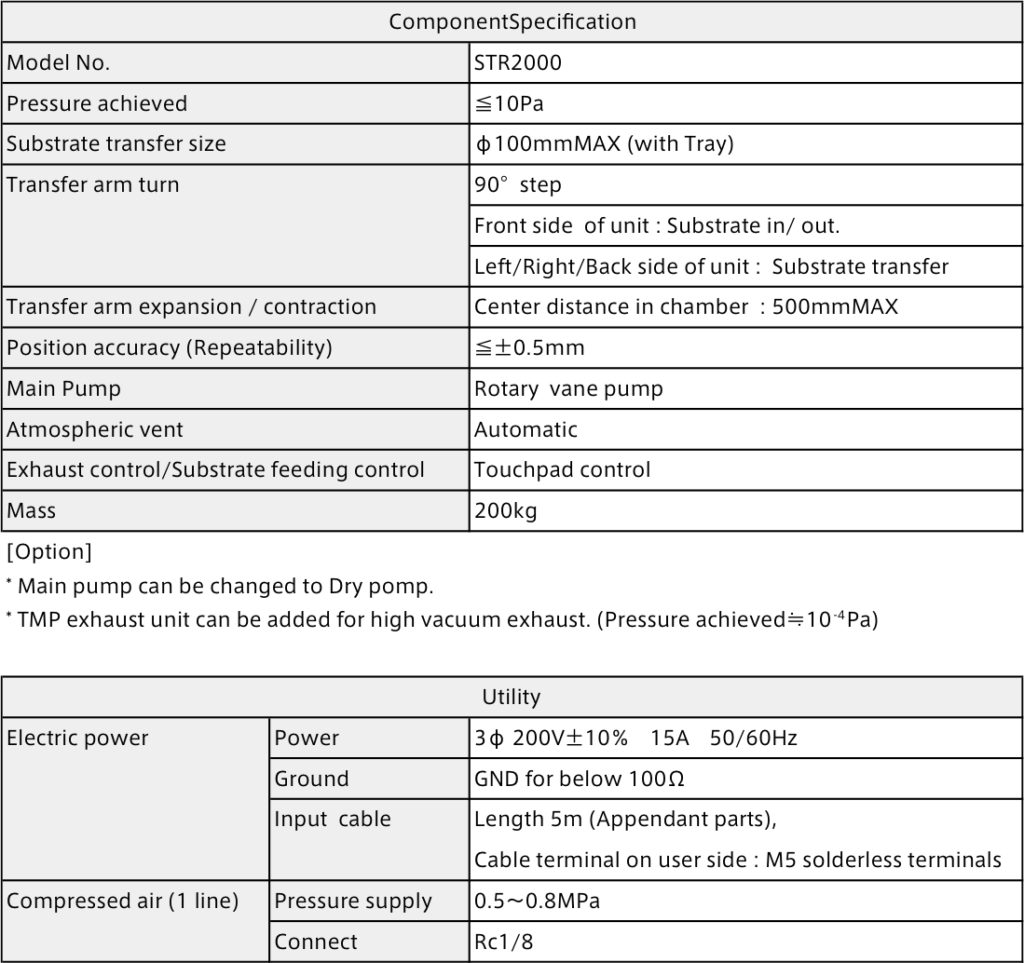 STR2000 Outer dimension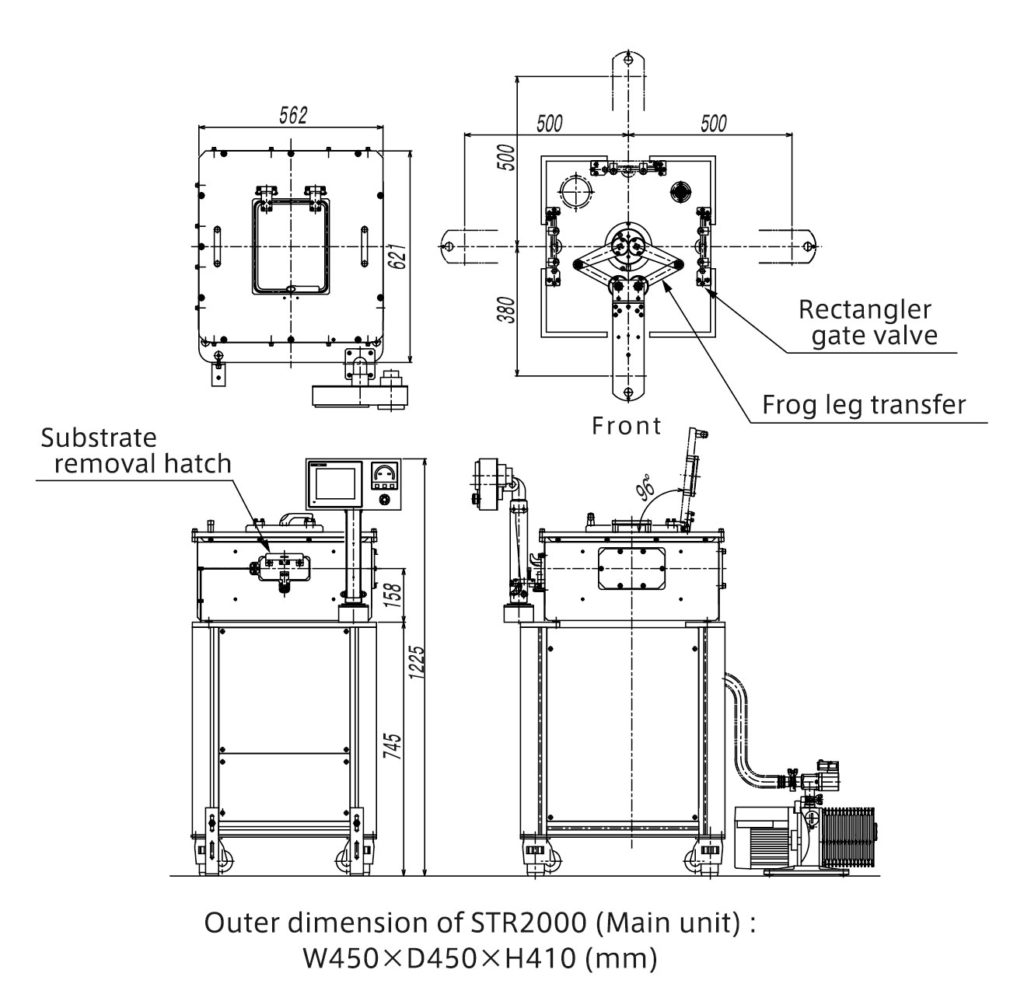 MAINTENANCE
Please contact us for repair and modification of our systems.