Pulley
Pulley, Pulley Adaptor
The mounting position of VG pulley(A、B、C、3V、5V、8V)can be freely selected. A special pulley can be available as an option.

We assure you of the solid power transmission.
POINT
Various kinds can be available as standard.
A short delivery is possible.
Pulley adaptor is fixed between a pulley and the shaft with keyless.
1.Standard Pulley 5V
Pulley is the wheel to transmit the rotation power and using the belt.
It is used for the transmission of the power from engines to a generator or a hydraulic pump.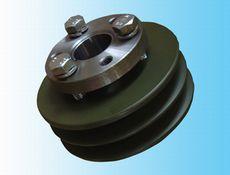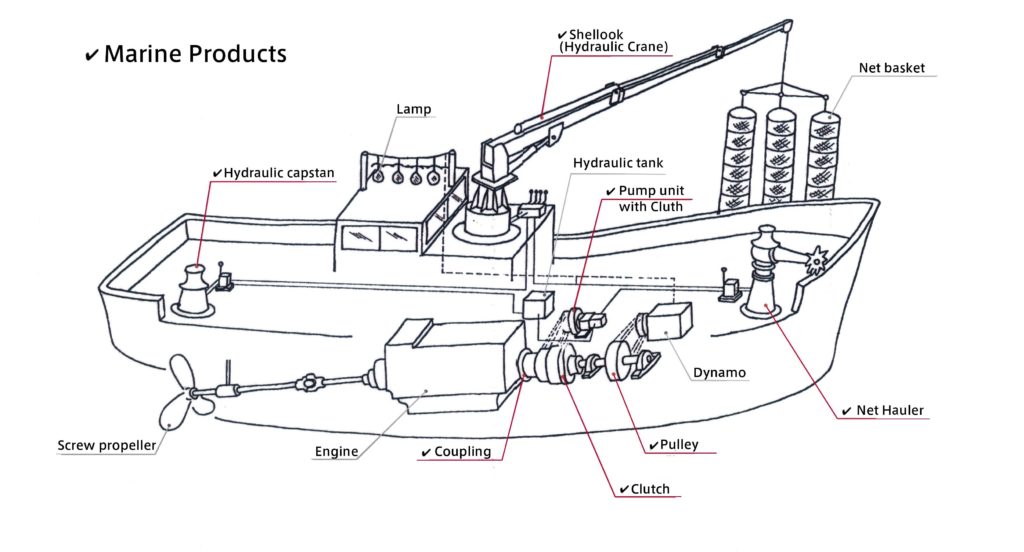 SUGA's Marine Products (✔️)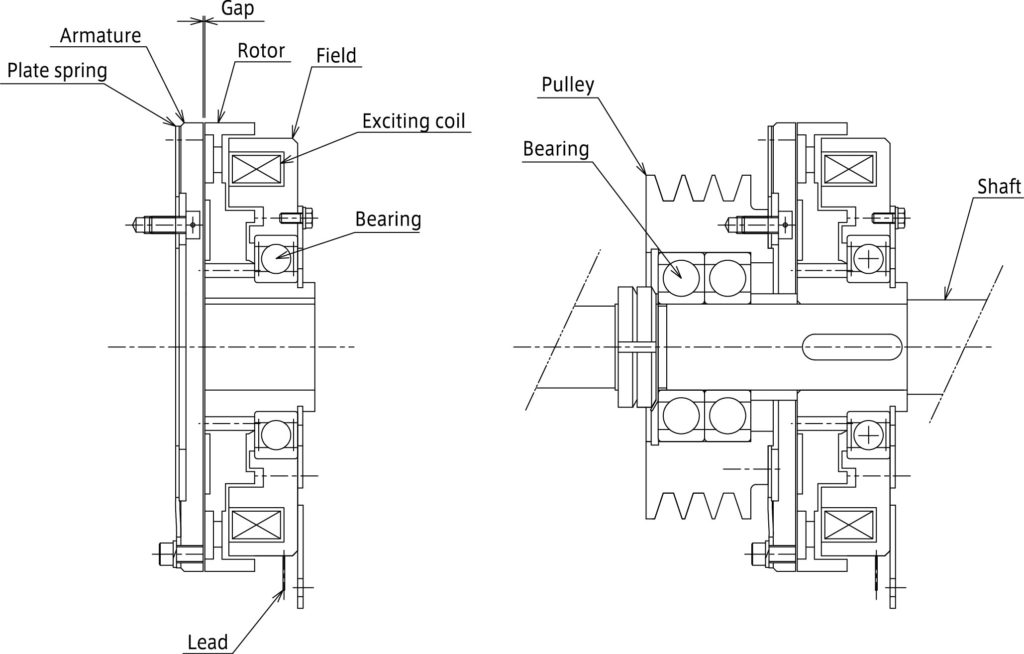 Ass'y of Electromagnetic Clutch and Pulley
2.Pulley Adaptor
We produce and sell pulley adaptors as well.
The following are features of adaptors.
Easy mounting and removing to the shaft
Preventing from scratches on the shaft surface
Easy positioning of the pulley
Less face deflection of the pulley
Shaft diameter can be less due to no key groove
Applicable to various shafts of each generators
Pulley Adaptor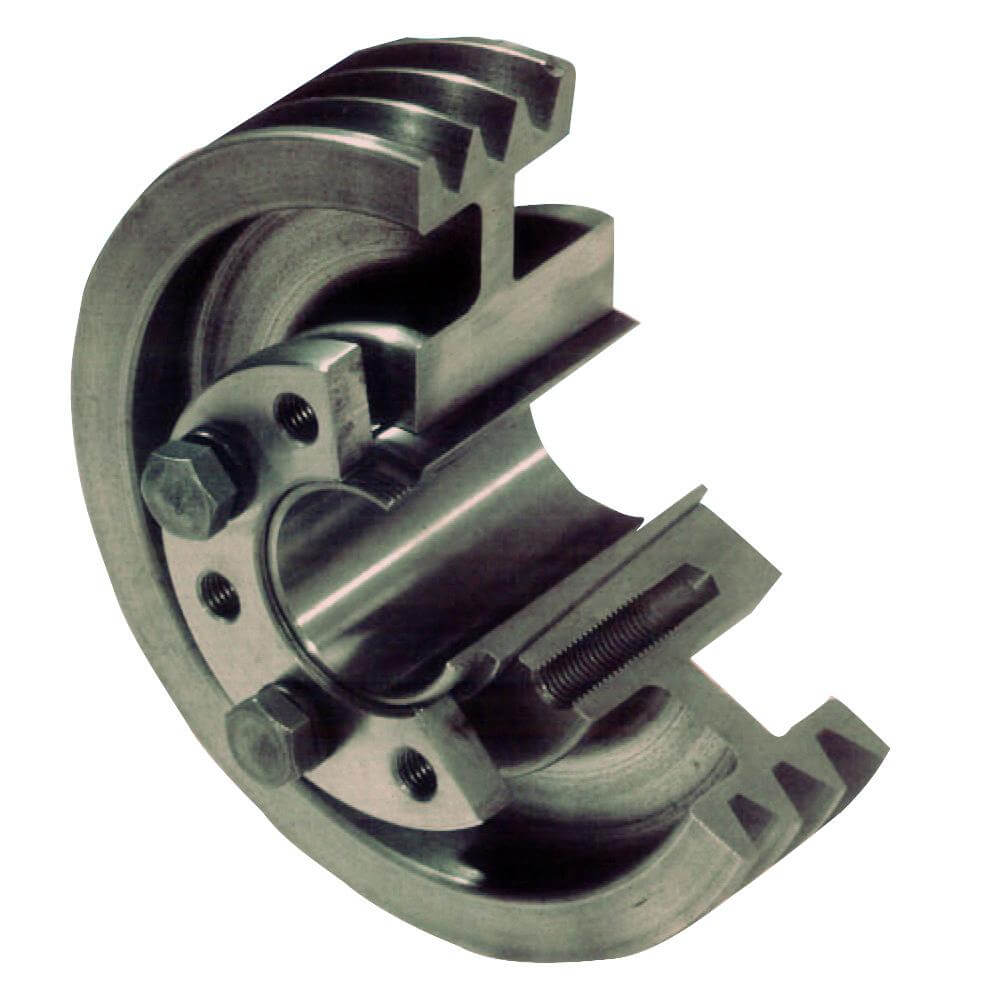 Ass'y image of Pulley and Pulley Adaptor
Method of Pulley Adaptor
【Mounting Method】

Pulley adaptor has to be mounted to Pulley.
Pulley and Pulley adaptor has to be mounted to Shaft.
Well tighten the tie bolt.

【Detachment from Shaft】

Remove the bold.
Screw the bolt to tapped hole of washers
Hammer the pulley
Detach the pulley and pulley adaptor from shaft.
3.Special Pulley
Stepped pulley and other kinds of pulleys are available.
Contact us for more information.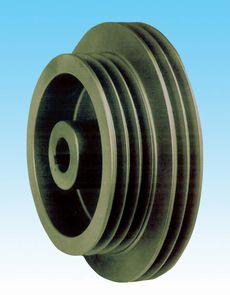 4.Front Pulley
This pulley can be provided applying to engines from each makers.
Feel free to contact us.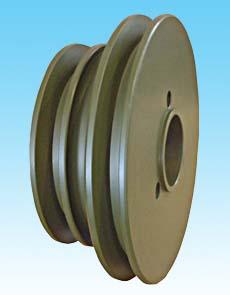 Standard Pulley 5V
Model No.
PUM-〇〇〇-5V×△ :Shaft hall unfinished.
PUH-〇〇〇-5V×△ :Shaft hall finished. (Please order shaft hall size, key-way size or pulley adapter model number.)
○○○・・・Outer diameter of Pulley
△・・・Number of grooves
Dimension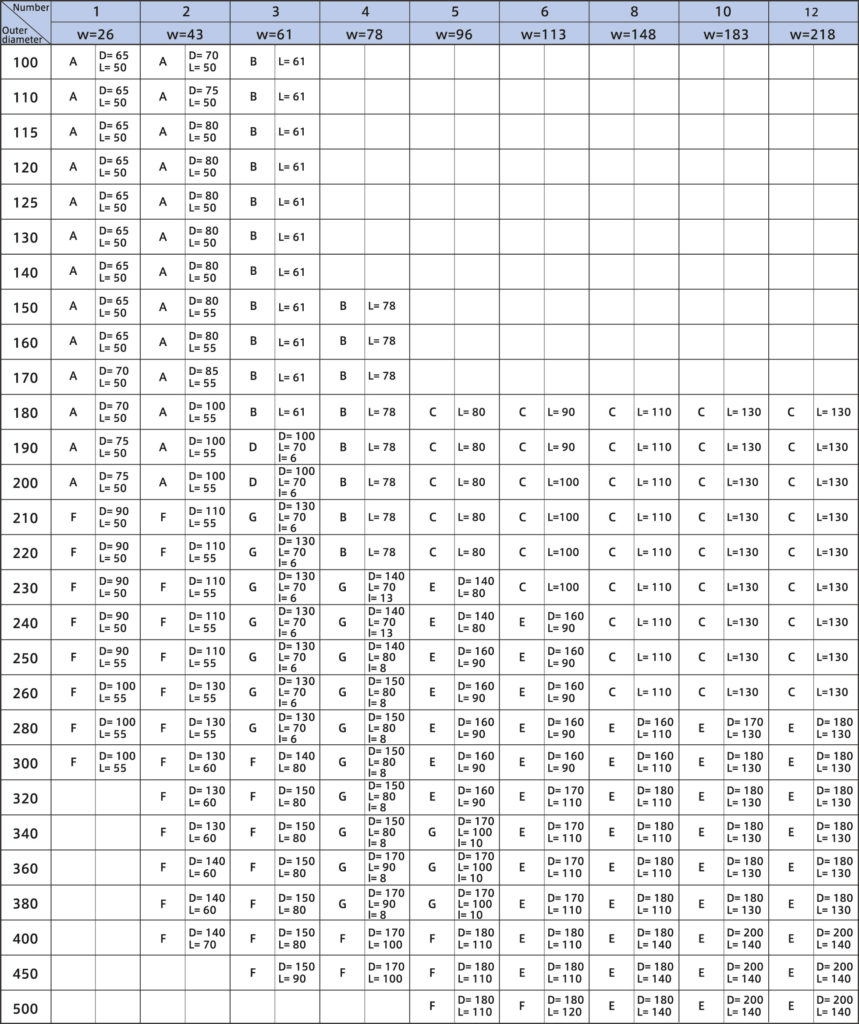 Pulley Adapter
Model No.
○○○・・・Shaft diameter
△・・・・・S or L
Ddimension